A Legacy of Community
In July 1948, R.C. Hemm began Hemm's Glass Shops, Inc. at our present Piqua, Ohio location and has expanded to serve the entire Greater Miami Valley. Our growth has only been possible due to our continuous evaluation of our developing team, our methods, and our core values.
Through a spirit of togetherness, between our loyal customers and mission-oriented employees, Hemm's Glass Shops, Inc. now operates out of three locations, with the capacity to deliver successful, long-lasting projects of any scale.
Please give us a call or visit one of our shops to let our trained service professionals help you with all your aluminum and glass needs.

Our Vision
To be the first choice for glazing products and services in the markets we choose to serve.
Our Mission
To provide worry-free projects to our customers, suppliers, and stakeholders.
Relationships
Create, nurture and improve our internal and external relationships.
Culture
Treat each other with empathy at all times. Be respectful, professional, and honest.
Show a positive, Can-Do, Want-To attitude toward others. Each of us is accountable for our own actions. Say thank you when someone does something for you.
Dependability
Do what we commit to doing on time, with quality, and with a smile. Be consistent and credible. Stop others from making mistakes. Under promise, over-deliver.
Value
Collaborate with customers and suppliers to passionately solve problems. Use innovative and creative thinking to deliver quality solutions.
Profit
The fuel that propels our organization. Profit allows us to focus on relationships, create a positive culture, be dependable, and give value to the marketplace. Without it, we cannot serve.


Joe Madren
Director of Sales

Pat Smith
Director of Service

Trent Karn
Executive Project Manager
We are a proud member of the National Glass Association.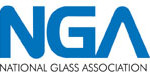 Testimonial Carousel Here
Start Your Career Today
Be a part of a mission-driven company that cares about you and creating something long-lasting. We're always looking for good people with good energy to join our team. Whatever your goals, we're here to support your growth and help you find fulfillment as a member of the Hemm's team.
VIEW OPEN POSITIONS